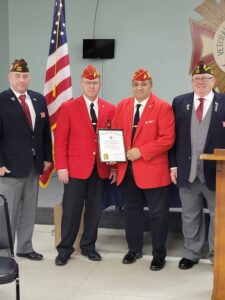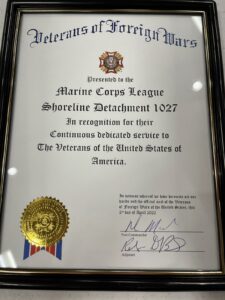 Our Detachment was represented at the VFW Post 2144 Awards Banquet. Shown from the left to right,
Commandant Sanders presenting a Marine Corps League award to Commander Mike Martin for the support given to our Detachment over the time he was Commander of the Post.
Kevin Conklin, Department of Michigan VFW Commander, Commandant Sanders, Senior-Vice Commandant Lopez, and Post Commander Mike Martin. Commandant Sanders is accepting and award from the VFW for Service to the VFW Post 2144.
Award pictured.